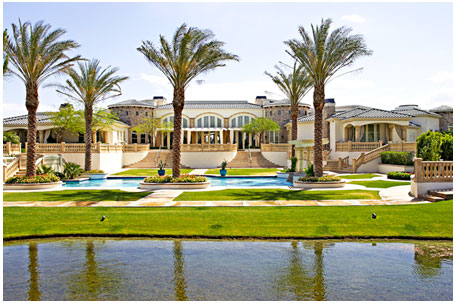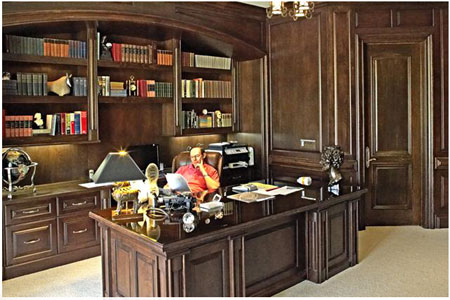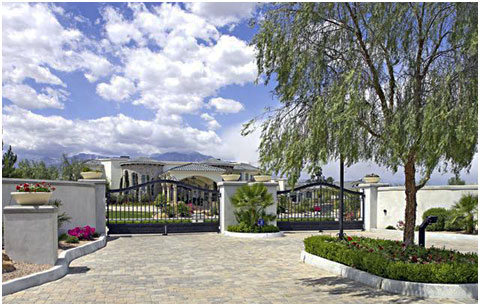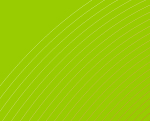 .......Find out how the stars live and uncover the glamorous lifestyles behind "Homestyles of the Rich and Gated."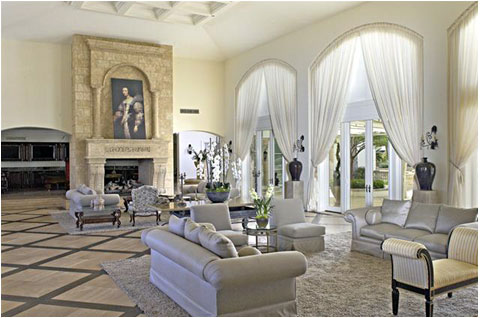 Behind palatial gates, Peter Solomon lives surrounded by the splendor of his imagination and Lord of his dream Manor.

Visionary, developer and builder, Peter Solomon built his house to include every figment of his imagination for comfort, practical necessities all crowned with beauty, taste and glory. "Originally", he explains with a humble yet boyishly proud grin, adding to his natural charm, "this was supposed to be a seventy five hundred square foot house." It now sprawls nearly eighteen thousand square feet on five acres of Versaillesque, manicured landscaping, bridged ponds, pools and terraces.

Solomon is also a collector of fine art from his travels throughout the Far East and Russia, during his years as a Marine. It is not a wonder his magnificent home stands, an oasis in the Coachella Valley, one block long, on a street named after the most regal and grandest of beautiful Russian cities. Tall, lean and flashing a beguiling smile he stands as relaxed as the hero of a romance novel taking the so-called 'edge' off the imposing entry of his mansion.
I am greeted and ushered in to have a quick tour of his magnificent home. Everything has its perfect place.
A breathtaking great room declares a taste of what is to come, with a pair of dramatically sweeping spiral staircases on either side leading to the guest rooms on the second floor. As we move to his private living quarters that boast a closet with enough space to sweep the heart and envy of any woman. "I insist on building large closets. Every woman loves them", Solomon says. Not to undermine the bathroom, which would be hard to extract anyone out of with its sunken Jacuzzi, steam room and sauna, separate glass and marble encased shower and a bath set against the terraces of the outside gardens. With not one item out of its place and every feature detailed to perfection, it is obvious Peter Solomon is a perfectionist. It is in the welcoming comfort of his large bedroom sitting area, by a Hearst like fireplace, where he wishes to conduct the interview.



ARCHIVES:
02.12.10
Grant Cardone
The Greatness of Grant Cardone is not just all business. It's fun for him, too..
11.12.09
Ann Eysenring
Ann Eysenring is an expert on knowing how to mix business and pleasure. Her Malibu lifestyle is a true commentary on this outdoor dynamo.
09.21.09
Francesca Bowyer at Deauville's Sport Of Kings
Since my arrival from America to join my dear friends and horse owners Adrian Pratt, grandson to Lord Lieutenant of Kent, appointed by the late King of England and his wife Leanore at the Hotel Royale in Deauville, France, it has been five days of nonstop activity.

08.03.09
David Applebaum
In the midst of busy Hollywood is a small cul de sac street, flanked by old oaks and magnolia trees shadowing country English and ranch style homes from the hot afternoon sun. My stop is at an impressive modern glass gate which begs curiosity and opens with slow majesty. It is the home and work place of Architect to the Stars, David Applebaum.
07.09.09
The Mastros
It is easy to fall instantly 'in like' upon meeting Robin and Michael Mastro. They welcomed me with a magnetizing ease and grace which seemed to emanate from an inner glow that radiates around them.
06.30.09
DIANNE YORK-GOLDMAN
Dianne York-Goldman: a name to look out for and be remembered.
06.01.09
BEVERLY JOHNSON
She's got the house, the style and quite definitely, "She's Got the Look."
04.25.09
PETER SOLOMON
Behind palatial gates, Peter Solomon lives surrounded by the splendor of his imagination and Lord of his dream Manor.
03.14.09
CAROL CONNORS
To know her is to love her…..
01.07.09
LUISE RAINER
Luise Rainer, with two back to back Academy Awards for best actress, is the last of the great legends.
09.25.08
PHILIP TREACY
Philip Treacy crowns the international elite with plumes of glory. His millinery creativity is sought
after by the world's most celebrated designers.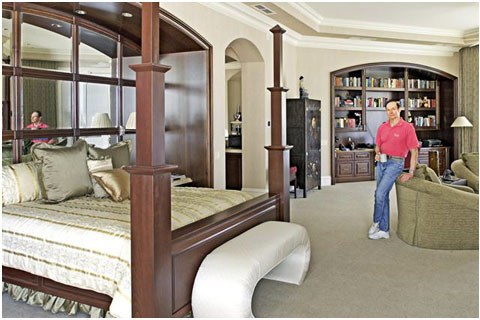 Solomon, though raised in Nebraska, was born in Boston upon the suggestion of his mother's father, a doctor, that she might have better medical care there than in her home town. His father was in the cattle business working for "Iowa Meat Packers", eventually moving to Sioux City, Iowa before moving on to Omaha. Peter was educated in the Mid West. After two years of college, Solomon joined the Marines and later finished his education on a G.I. Bill at the University of Bolder Colorado. He majored in economics, history and political science.
Solomon decided he wanted to distance himself from his connections with the cattle industry and agriculture. He sought to break away from the long hours he witnessed his dad spending in the business. He wanted to live in the big city and wear a suit.
In the early 70s a friend, Joe Coors, involved with Coors Brewery and a Regent at the University of Colorado, introduced Solomon to a man who was to offer Peter his first job in New York. Solomon was struck upon meeting his new employer, who spoke in a heavy Jersey accent, wearing enough jewelry to ground and '747' airplane, donned an oversized pinky ring and held a large cigar as though it was an extra limb. He addressed Peter as 'Kiddy", from that moment on. The man had grown up with Charles Revson of Revlon. During the depression, he and Revson made lipsticks out of the bathtub of Revson's mother's apartment bathroom. Solomon was hired to work for Revlon as an FP, anachronism for Future Person. Peter explains, "I think I was hired as a favor to Joe Coors. They didn't know what to do with me, so for the first month they sent me back to Boulder, saying 'go walk the cosmetic counters in Denver', for which I received a monthly check." Solomon eventually moved to New York, working for Revlon while living in a tiny apartment in a turn of the Century building with a broken elevator at the, then, shabby end of the Upper East Side of New York. "Not knowing the difference between lip liner and lip gloss I was sent to cosmetic school", Solomon continues, "I attended cosmetic school in New Jersey to become a consultant. I continued on to Marketing and Advertising, eventually moving on to different sales territories." But during his travels, still as an FP, Solomon realized it was not a suit and tie life he desired.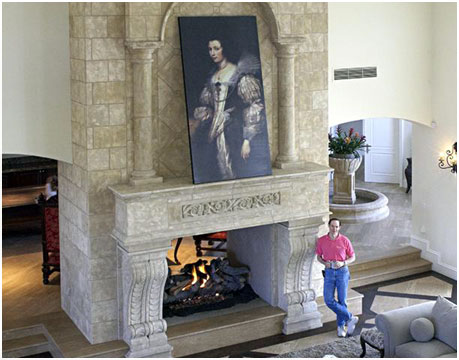 In 1974 Peter moved to the West Coast where he returned to graduate school at Cal Poly in Pomona, studying Rumen, (the chamber of an animal's stomach in which microorganisms break down plant cellulose before the food is returned to the mouth), and Nutrition. For extra money, on weekends, he travelled to Thermal in the Coachella Valley to work the feed lots. "Though it was never my intention to return to my father's business", he explains, "eventually I was hired by Eldorado Land and Livestock which is what ultimately brought me to the Coachella Valley."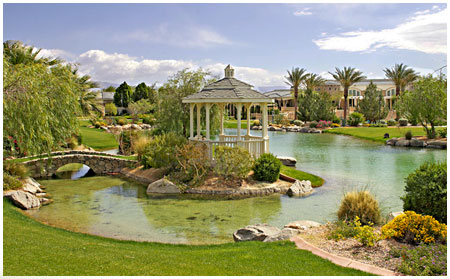 F.B. How did you go from farming into property development?
P.S. I worked as an agriculturist. I had a company called Cattle Valley Farms, farming all of what is now PGA West, first as a custom farmer for Tenneco which held a master lease for that area. No one realized then this land would ever be developed. Tenneco decided to get out of farming and I bought their lease. We were farming thousands of acres, with feedlots of our own. My parents had moved to Palm Springs from Omaha. Eventually my father got into development with two partners in Cathedral City called Sun Ranch. It was in the eighties with high mortgage rates which were making things difficult. In time I segued from agriculture and invested with him. Economic times were bad then. To protect good money, I threw in more money. I procured a general contractor's and engineering license. We built our own roads, water, sewer lines and worked our way through Sun Ranch. The next project looked promising. Hence with my colleague and CFO Jack Sivy, of 31 years, we transitioned into building.
F.B. Since you have been a builder, have you always lived in large homes?

P.S. No! I divorced when the children were one and two. Still in farming, I had custody of my son, Michael and daughter, Tricia, at three and four. In the early morning hours, I piled the kids in the truck with a pillow. I'd have my tractor driver watch them while I walked the fields till it was time for me to take them to nursery school. I got more out of my kids than they got out of me. It was the best and proudest experience of my life. I love and like my kids and to this day we work together in my company." Solomon continues… "I'm not sure it is the size of this home that should be focused on. For twenty years as a tract builder, I would think of ideas, see things, close my eyes and put those ideas in a shoe box and then a banker's box. Eventually one banker's box became two banker's boxes. I always thought it would be nice to build a custom home. I ended up buying five acres in Rancho Mirage, at first to subdivide them. I cannot think of a better city to live in than Rancho Mirage, not only for its location, but also for what it has to offer. I started to design this house. As I sat with the architects, I pulled all the ideas out of my banker's boxes and the house grew to almost eighteen thousand square feet.
F.B. If you had to be locked in one room of your choice, which would it be?

P.S. "Depends on the situation. Possibly the Wine Room", he says, never leaving his keen sense of humor too far behind.
The wine room in Peter's house is small and gated. Its Florentine intimacy has a table for two under subdued chandeliered lights and is large enough for many hundreds of bottles of wine, though he only houses a smaller collection of his favorites. It is kept at a perfect temperature for both wines and those lucky enough to share a toast with him. He claims not to be the wine connoisseur he would like to be. His preference is in reds rather than whites.

Asked where Peter does most of his thinking. He ponders. It is mostly about the financial straits of the housing market. He adds, "I live in basically two rooms; the bedroom and the kitchen. Thank God", he adds, "for microwaves and Costco chickens".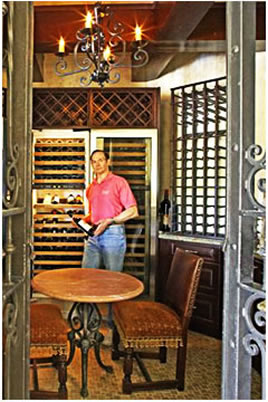 Asked about his biggest concerns, he ponders, "I'm pretty happy. I have two great kids. I care about my country. My concerns are about the industry I'm in, my company and where it is going. We are on the ropes and trying to hang on as best we can.

On fitness and diet; "both are good things", says Peter. Solomon works out religiously for, as much as anything, stress management. He exercises every morning with stretching, abs, Cardio and weights. Peter, once a runner, runs every day on the tread mill three to four miles.

Asked if Peter entertains a great deal at home he responded, "Yes. There are so many events and parties here. I live in a wonderful community in which I am very active. I wish that I could do more but there are so many philanthropic organizations here, so anything I can do to help, whether through the house or personally, I'm ready to play and offer whatever I can." In 2008 Peter Solomon was awarded Man of the Year, contributing to such organizations, to name just a few, the McCallum Theatre, College of the Desert and Eisenhower Medical Center to which he donated a staggering two million dollars.

For Peter Solomon an ideal evening is working out at a neighborhood gym where he connects with friends he has known for a long time, (his home gym is still under construction), showering and shaving there, then returning home around eight thirty to answer his phone calls, emails and sitting in the kitchen while watching the news.
"During these stressful times it seems easier to turn to movies, preferably Turner Classics. Focusing on reading is harder. After ten pages my mind will wander. Maybe that is sign of the economic times."
Peter Solomon has a 'live and let live' ideology. He feels Government plays too great a role in freedom of choice. As long as it does not hurt others, individuals should have the right follow and live out their personal beliefs.

Out of home, Solomon is more of a late afternoon movie-goer. He enjoys lunch with friends at Amice's Restaurant, Bangkok Five for ambiance and great food. Peter likes eating at home. Sundays are for evening barbecues with his kids and friends.
Solomon prefers to be a risk taker. "Even if I fail, it's just the way I'm wired. So whether looking back or forward I feel I am the luckiest guy in the world. I like what I do".

Heroes are; the character of Hank Rearden in Ayn Rand's book 'Atlas Shrugged'. Two more important heroes: a friend of his daughter who is dying of M.S. and his daughter Tricia who has spent so much cherished thought, tireless and valuable time with this girl who has been her long time friend.

F.B. Who do you see first thing in the morning when you look in the mirror?
Solomon replies laughing with a youthful twinkle, "…some guy getting older. Hey! Where'd he go? But in the words of Popeye, 'I am what I am'".
F.B. What is your ultimate goal?

P.S. I want to be as good a person as I can. You try to give a hundred percent and if you fail, you fail. To do the very best I can at the things I want to accomplish.

F.B. Words you want to be remembered by?

P.S. 'Be a hundred per center…'
Peter Solomon is a one hundred percent man, in life, behind the gates and up front too.

Home | About | Homestyles | Feedback | Contact
All Content is © & ® 2008 Francesca Bowyer - All rights reserved - use of any material published on this website is strictly forbidden.

≠